Spring is our second busiest time of year, after fall harvest. Between getting the pruning done and getting all the perennial crops ready for the season, and then getting all the vegetable fields ready and planted, it's nonstop for a couple of months.
Since we don't yet have our own greenhouse, I order seed every winter and have a greenhouse start many of the vegetables and a batch of early melons for us. We repeat this process every year.
Some of the annual crops that we grow include tomatoes, peppers, eggplant, broccoli, cauliflower, cabbage, kale, brussels sprouts, sweet corn, cucumbers, pickles, beets, zucchini, squash, pumpkins, many varieties of melon, and the list goes on…
Also this year, we replanted one of the u-pick strawberry fields. When you come to u-pick in a few weeks, you'll see the new plants. Strawberry fields only last a few years before the yield starts to drop and the weeds start to take over.
We also added a new block of peaches and added to our apples. We planted a big chunk of new cider apples to use for Bent Ladder, as well as some test trees for the Midwest Apple Improvement Association (the breeding program we belong to that gave us EverCrisp). And in a couple cases where we had too much of a variety (I'm looking at you, Empire), we took out some of them and added more Honeycrisp, EverCrisp, Fuji, Melrose and Pink Lady. We also added some Crimson Crisp trees into one of our u-pick blocks (but it will take a few years until they crop).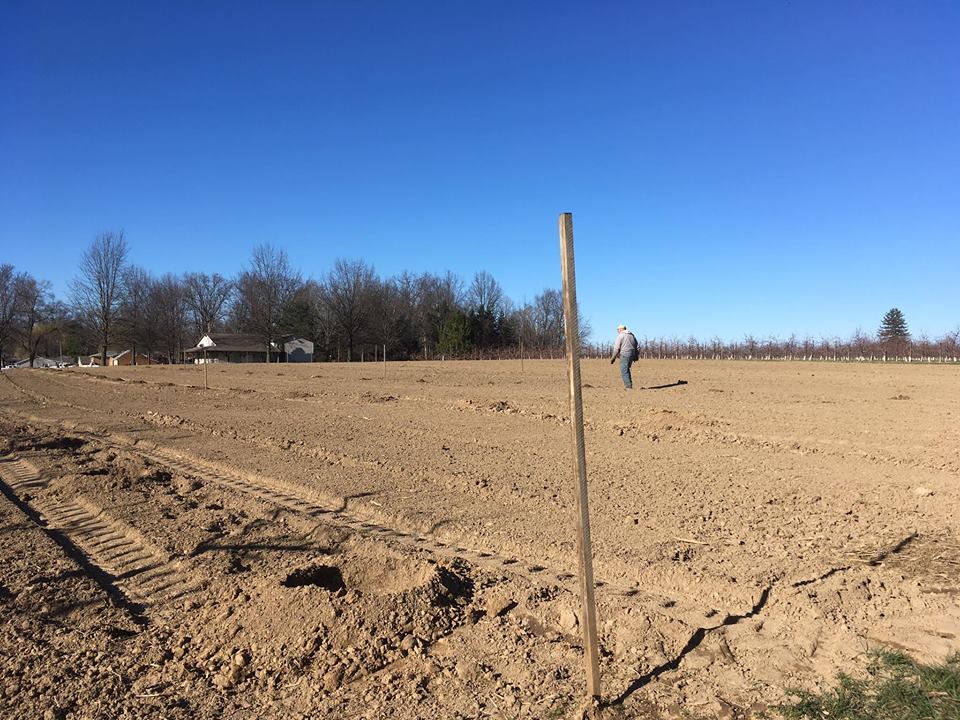 In summary, it's just business as usual at the Orchard this spring. Next time I'll tell you about about another cool project I'm working on, making some apple crosses.
As always, thanks for reading!