I am sending out this email for a quick reminder and an update.
Tomorrow (7/18) is the last day to enter photos in our Berry Picking Photo Contest. The details are below:
We started this contest before Covid and we are excited to try it again this year.
We are doing it a little differently this year. Rather than awarding a simple first, second and third place prize, we are picking a favorite blueberry, raspberry AND strawberry u-pick photo!
The three winners will receive a $25 gift certificate to our store, a Rittman Orchards T-shirt and sticker!
We will also pick three honorable mentions who will receive a T-shirt and a sticker.
The entry deadline is July 18th, 5pm.
Winners will be notified soon after and the winning photos will be posted on Facebook and our website, and possibly seen later in future promotions!
CLICK HERE TO ENTER CONTEST

And as always, we have curbside and local delivery available:
CLICK HERE

Take Care,
Amanda, Chris & Abbie
Peachy Peaches
A couple days makes a huge difference! Did you know that one of the reasons that our peaches are so good is that we can let them ripen a few extra days? Since we don't ship our peaches (where you need to pick them greener/firmer to be able to survive the trip), we can pick them at the perfect ripeness to deliver the best eating experience. We pick each peach variety 3-5 times to make sure everything we pick is just right.
The same concept holds for everything we grow. If you can't get a hold of something that WE grow, at least buy local. You'll see what I mean…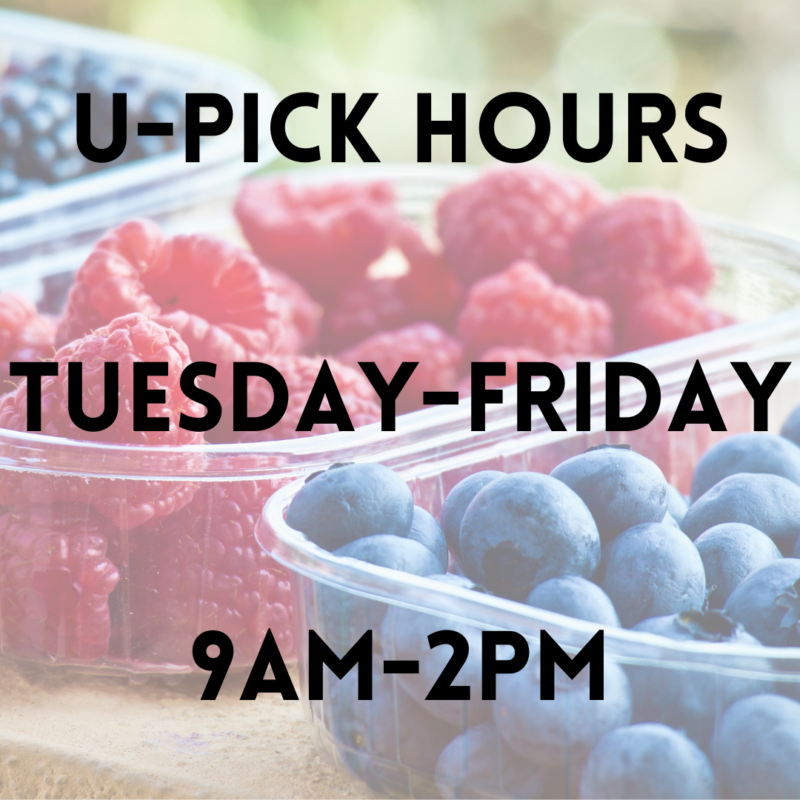 New Hours for U-pick
We are updating our hours for u-pick. During the week (Tuesday-Friday), we will be open for u-pick from 9am-2pm.
The hours for u-pick will stay the same for the weekend.
Saturday 9-5 and Sunday 11-5
Please check below to find out what berries are available on a particular day for u-pick, as it changes.
That's a Blackberry!
Look at the size of this blackberry! These beauties are grown and harvested at Wayne Knoll Farm in Marshallville, OH. Come get a pint in our store today and sink your teeth into this amazing fruit specimen.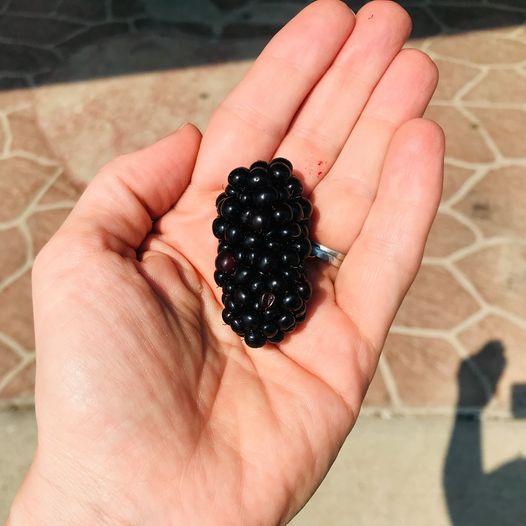 Cooper's Corner
"Dogs do speak, but only to those who know how to listen."
-Orhan Pamuk
It's not his favorite time…bath time. But he sure looks cute.
Hope this picture makes you smile!
Cooper hopes you all have a great week!